Meet Breezy Hill Nursery's Commercial Landscaping Design Team
We're no ordinary team. When you work with us you get the works. We've got an entire staff devoted to our commercial landscaping division. That means when you have questions about a quote, we know how to answer that. When someone calls about designs, yep. We got that covered. We're all working on your project. It's not just any staff, either. Our team is highly educated and experienced in commercial development. We can communicate smoothly between builders, architects, contractors and engineers.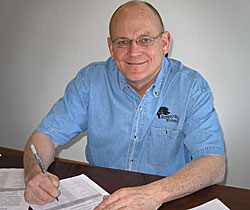 Casey Carr, VP Business Development, IL
Casey has over thirty years of experience in the landscape industry. He studied Ornamental Horticulture at Illinois State University. He has been involved in all phases of both residential and commercial projects in the Chicago market and recently began teaching courses to design professionals in Illinois. Casey continues to pursue his academic career, and is currently attaining certification to be a Green Roof Professional, a certification held only by 250 professionals nationwide.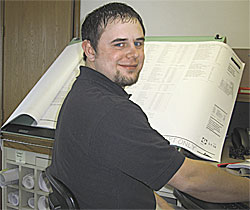 Tyler Watson, Project Manager
Tyler holds a Bachelor of Science degree in Ornamental Horticulture with a Minor in Business Administration and has been with Breezy Hill since the Spring of 2009. He has worked in all areas of landscaping prior to becoming a Project Manager, including estimating. Tyler has experience on both large and small projects including those with modular retaining walls, outcropping retaining walls, native seeding, rain gardens, bio-infiltration areas and green roofs. He has worked on everything from hotels and hospitals to schools and pools.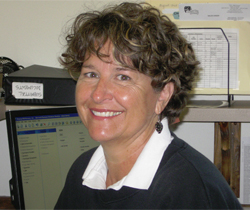 Donna Thielen, Commercial Estimator
Donna has an Associates Degree in Architectural Technology and has worked in the landscape industry for the past eight years. She began her career by assisting landscape designers using Land CADD. She went on to working on her own residential and commercial take offs, finding an interest in commercial estimating and a career with Breezy Hill Commercial Landscaping.