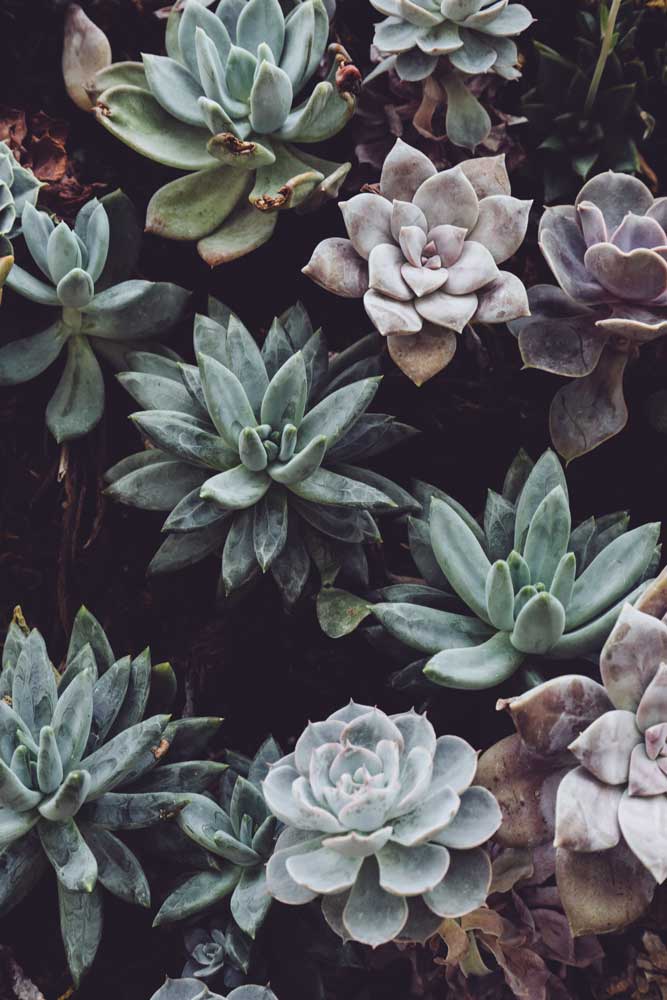 February Gardening:
Houseplants: Begin planning the activities that need to be completed in the next month or two.
                     -Examine your plants       
                     -Identify the ones that need repotting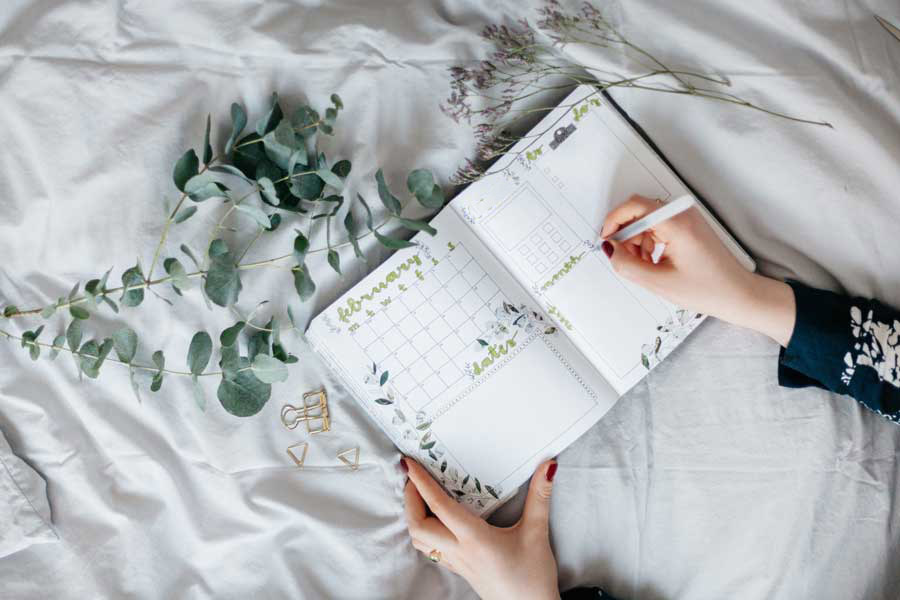 -Add to your "want list" the pots and potting soil you will need.
                     -Prune plants that are over-grown.
-List plants that you will propagate and the materials you will need to do the job.
-Identify plants that need to be replaced. You may locate replacement plants in neighborhood greenhouses now. In other parts of the state, plant rental firms have sales at this time of the year, with excellent opportunities to obtain unusual items at reasonable prices.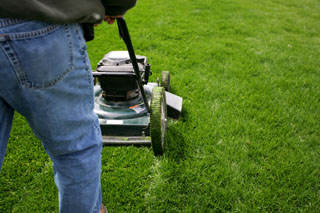 Lawn February:
You need to be ready for the season, which will arrive in just a few short weeks. First of all, service the mowers yourself or take it to a lawnmower repair shop. These people are not nearly as busy now as they will be in a month or so. Check the condition of the blower and edger also.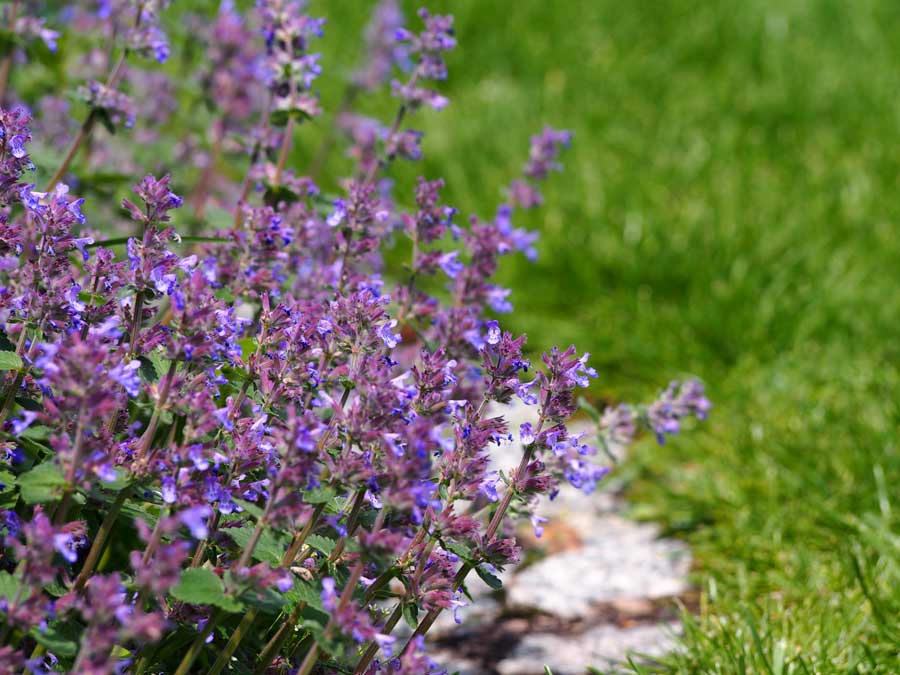 Perennials:
Planning is a vital part of perennial gardening. In addition, create helpful lists such as plants to be removed, new plants to try this year and plants that need to be divided or transplanted.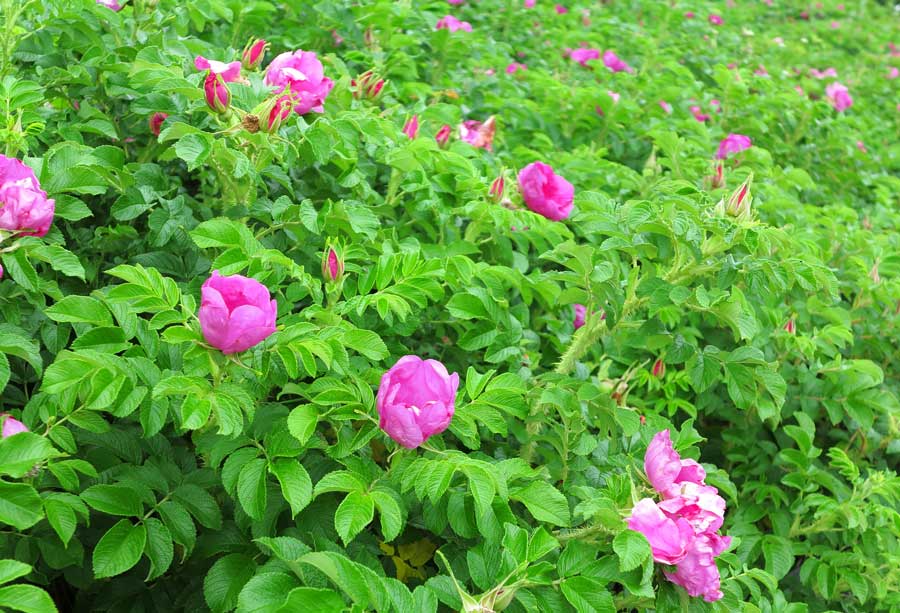 Roses:
As the weather warms, take a walk around your garden and rose plantings:
-Make sure the mulch or cones have not blown away. If they have, replace them. Assess any damage.
-Check for rodent or deer damage. Make sure the animals have not pushed the protective soil hill away to get at tender stems.
-Notice the extent of the dieback on the canes. Pull a little soil away to see how deeply the frost has damaged the canes. In addition, if the injury appears severe, be prepared to order replacement plants so that they can be planted as soon as the soil dries enough.
Shrubs:
Check that the structures you set up to protect your plants are still in place. Also, until the chances of snow and severe weather are over, they will be needed.
Trees:
After Valentine's Day is a good time to start pruning trees. The sap has not started to rise and is stored in the roots. Also, all shade trees and all fruit trees except peaches can be pruned now. Remember, do not attempt trimming large trees unless you are trained and equipped to do the work. It is heavy and dangerous work.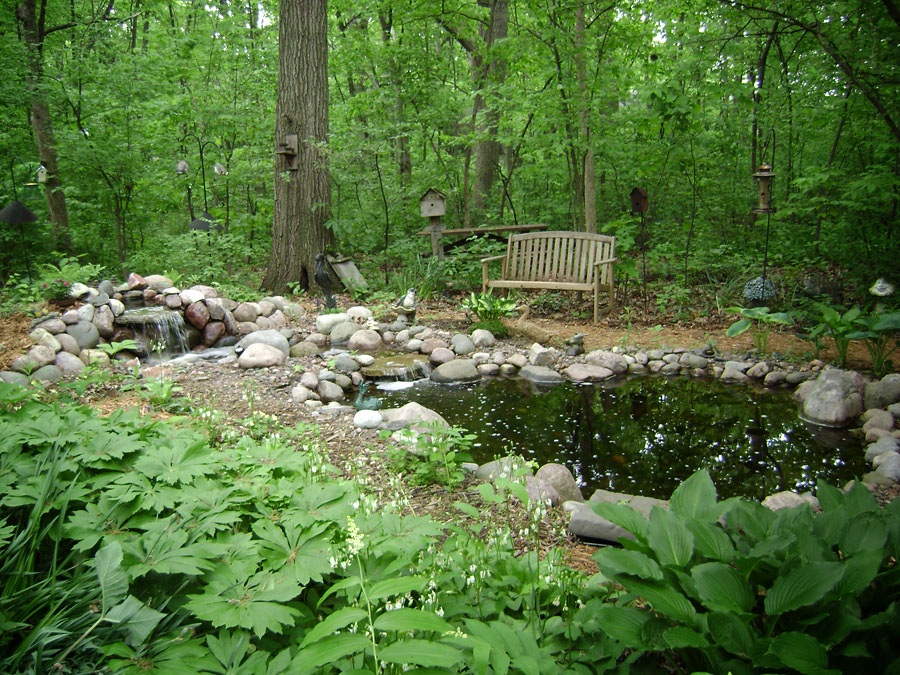 Pond or Water:
Have a pond or larger water feature? Remove fallen leaves, twigs, branches or any other debris that has accumulated on the ice over the pond before the ice melts. It is easier to do it now than to fish it out of the water later.
You might like this post about landscape design & installation faq? Let our experienced team assist you with your holiday decorating and create a custom look for your home and landscape.
Call Breezy Hill Nursery at 262-537-2111.
NOTE:  Any of our sales associates here at Breezy Hill Nursery would be happy to answer your questions about planting and caring for your tree.  Call us at (262) 537-2111.
Do you have Gardening questions? Please call or stop by our garden center.
You might also enjoy this post about common landscaping questions.