Our garden center carries a wide variety of tools, supplies and decorative items and we bring in new items all the time. Here is a sampling of what you'll find in our store.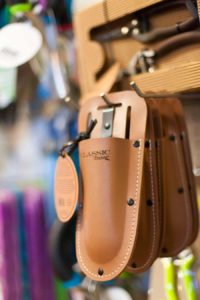 Gardening Tools
When it comes time to plant your annuals, perennials and bulbs, the right tools make all the difference. Our garden center stocks a full supply of Felco pruners, Flex Rack classic tools, Atlas gloves, Dramm watering products, and many other gardening tools designed to make each task safer and more comfortable.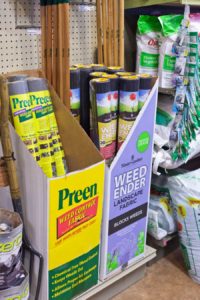 Weed Treatment and Prevention
If you start the season out properly with weed treatment and prevention, you'll have more time to enjoy your garden! We carry many different weed treatment and prevention items that can help your garden stay weed free all season long. If you're not sure what you need, just ask. We're always happy to help.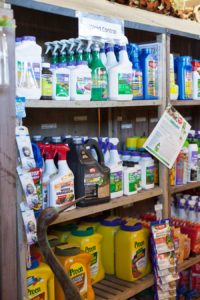 Pest and Insect Control
We all have problems with pests and insects at one time or another. We carry many products to help keep your plants, soil and even pets safe. We'll even help you figure out what critters might be the problem.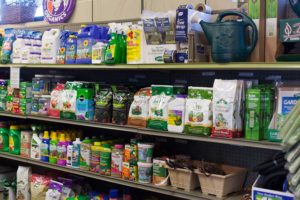 Fertilizers and Root Stimulators
Start your garden out on the right foot and you'll be treated to eye-popping results! Help your plants get established quickly with root stimulators, then keep them strong throughout the season with just the right fertilizer. We carry many different varieties of fertilizers and root stimulators guaranteed to make your garden the envy of the neighborhood. Talk with our staff and they'll help you choose the right products for you.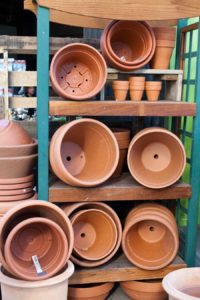 Pottery and Planters
Pots and planters are hotel designers secret to transforming areas that can't be addressed with permanent structures or poor planting conditions. Eyesores instantly become incredible! We have a huge selection of unique planters in terra-cotta, stone, metal, recycled plastic and a great garden center staff to help you, too! We even carry a wide variety of pottery and planters for your indoor plants so you can work your magic there too!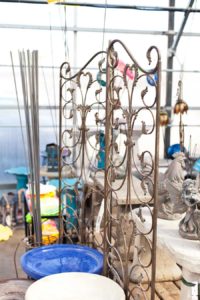 Trellises, Arbors and Benches
Make sure you stop and smell the roses when your yard work is done! Breezy Hill Nursery has a great selection of garden benches to choose from. We offer a variety of unique Trellises and Arbors not found in your 'garden variety shop' to highlight your show-stopping climbing hydrangea or roses. If you're looking for something truly special and one of a kind, just ask. We can custom design something just for you! Visit our landscaping services to learn more.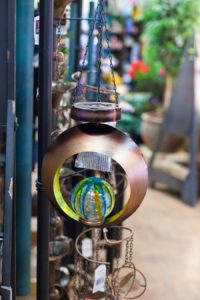 Glass Art & Wind Chimes
Garden glass ornaments can add color and sparkle, especially to perennial areas not in bloom. They also add unexpected texture to rock gardens! The Kitras Art Glass line has so many one of a kind options, it's hard to choose! Wind chimes add an extra sensory experience to your garden, especially at night. Made of wood, metal and other decorative materials, each creates a distinctive sound. We have many to chose from, so you can set just the right mood.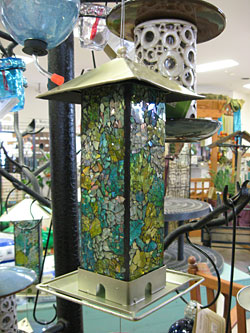 Birding
Need help getting some feathered friends into your yard? Just ask one of our knowledgeable staff and we'll guide you in the right direction! We carry everything that an avid bird enthusiast is looking for. Breezy Hill Nursery carries beautiful one of a kind items like mosaic bird feeders, hand made bird houses stone bird baths. We also carry a selection of birdseed to attract your favorite birds!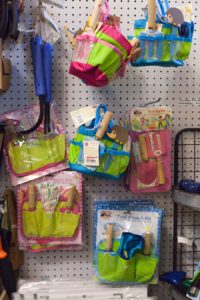 Kids Corner
Don't leave the kids at home! We have a section completely dedicated to the education and garden entertainment of kids.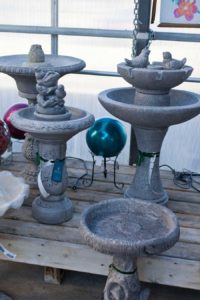 Fountains, Statuaries, Garden Décor & Gifts
Breezy Hill Nursery carries more than just plants and trees! It's the personal touches like fountains, glass lanterns, statuaries, oriental decor and stone steppers that make a garden all your own. We also carry novelty garden gifts, candles and accents for you. They also make the perfect hostess gift for summer garden parties!