Harvesting and Preserving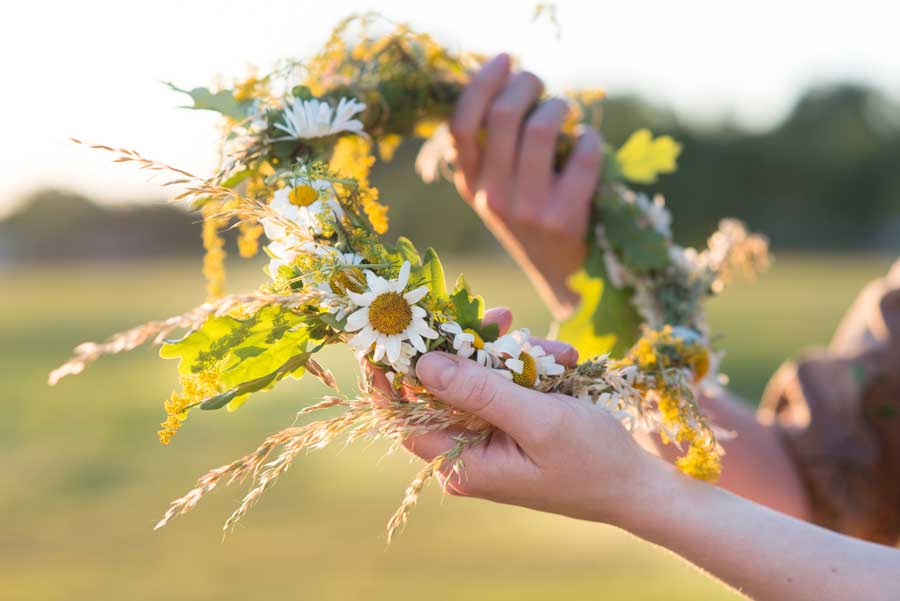 Time for harvesting and preserving
After the planning, the planting, the weeding, and the viewing, it is the time for harvesting and preserving. Although some may, most of us do not depend on our canning and freezing to see us through the winter, there is another harvest gardeners may want to consider. The harvest of botanicals is available if we only take time to notice and gather it. Nuts, pods, cones, berries, corn and gourds are the easiest to obtain. Most lend themselves to autumn themes with little more than an idea for wreath, swag, garland or centerpiece and wire or a hot glue gun and some ribbon. Wreaths don't have to be round and don't have to be grapevine. Willow branches, grasses, Sweet Annie, artemesia and many other plants can be wound in shapes for a no-cost base. Gather material into a square, triangle or heart-shaped forms; tie with fishing line or raffia and embellish with natural or tinted berries or pods. Iris stems, sedum heads, poppy pods, rudbeckia centers, mallow seed pods, shrub berries or rose hips are just a few of the plants we can use to bring autumn onto the porch or patio when the days get shorter and the temperatures cooler. Roadside plants can easily increase your supply of botanical material.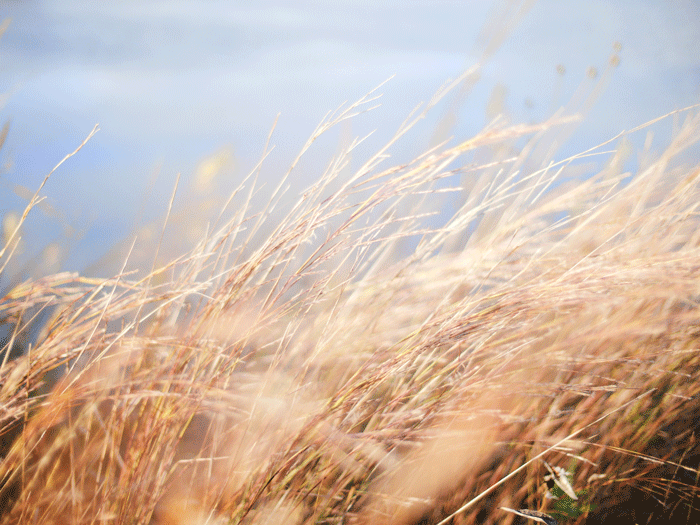 Add Grasses
Grasses add winter interest in the garden but are also very interesting close-up arranged in swags or containers. Consider the 8-foot stems and seed heads for a floor or hearth arrangement or 2 inch ones for petite arrangements on a bath shelf or window sill. Cutting stems when they are green, using raffia or wire to bend, will allow many shapes including crescents, figure-eights and swirls of circles.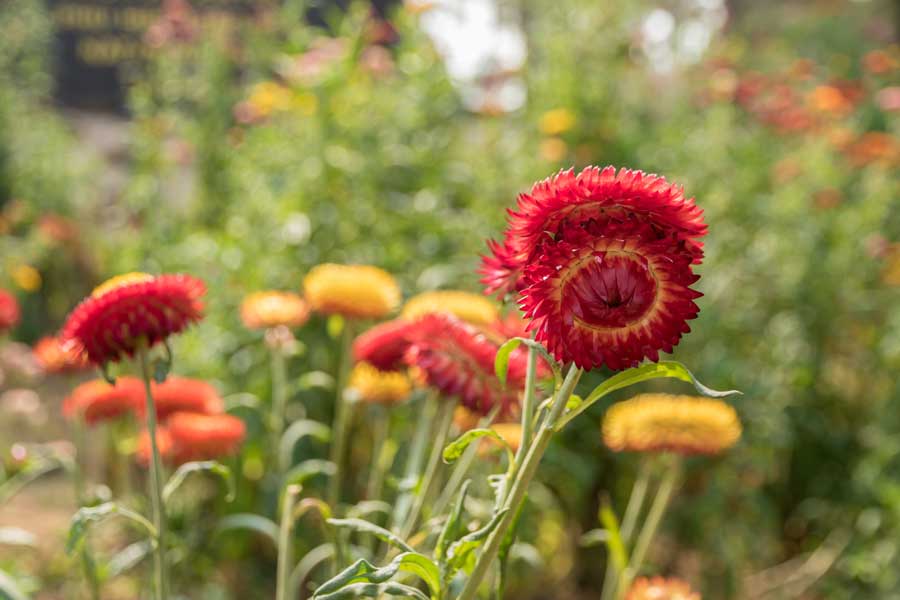 Use everlastings
Everlastings are the traditional materials for fall arrangements. They can be purchased but many are easy to grow and return each year when they self-sow or if you intentionally plant them. There are the multicolored strawflowers and their cousins xeranthemums, accroclinium, and pearly everlasting.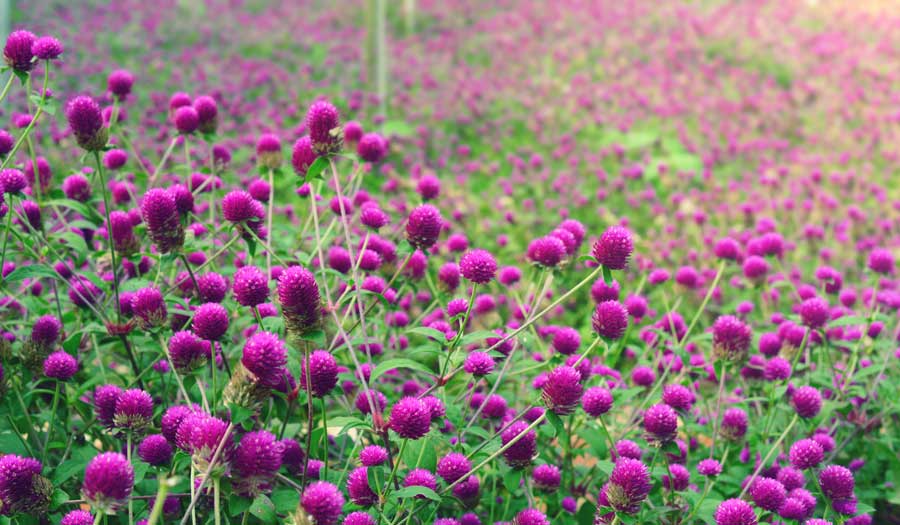 Other Flowers that do well
Other flowers which dry well include babysbreath and a multitude of varieties of yarrow and celosia. Try the flamingo feather celosia for pastel pink and white feathery blooms. Nigella (love in a mist), lunaria (money plant), Job's tears, statice, bunny tail, and quaking grass are just a few of the plants that are interesting to grow and can be dried and continue to give pleasure indoors.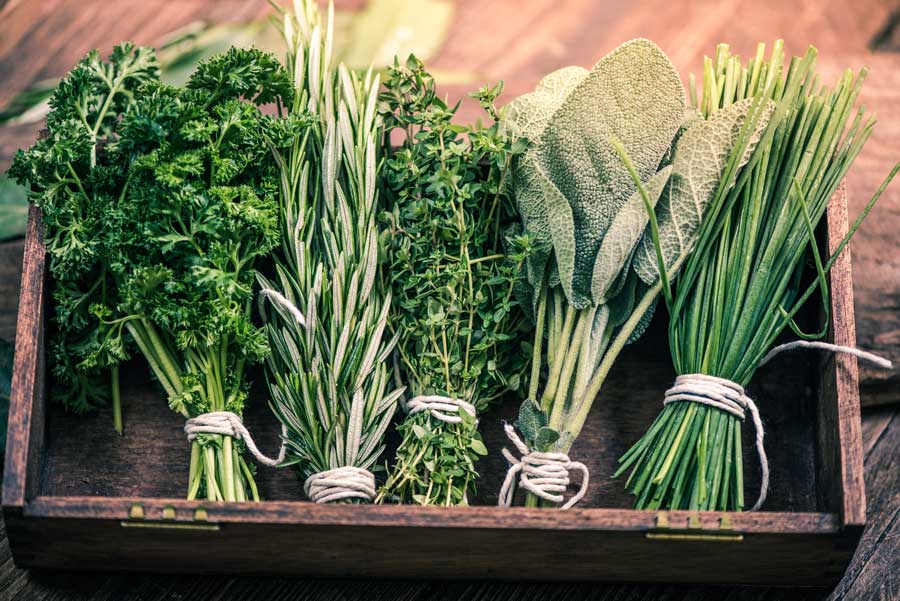 How to use Herbs
Harvesting herbs for the kitchen or potpourri is also a great project. Replenish your spice cupboard with basils, thymes and oregano. You can enjoy the fragrance while it is drying, when you cook with it and when you share with others. A mixture of flavored and plain mint leaves is wonderful for tea. Lavender, rose petals, lemon verbena leaves, rosemary, evergreen tips and other scented foliages found in the garden are suitable for potpourri.
Dry using a microwave
If you are impatient, use your microwave to dry botanicals. Do be warned that special care must be taken to avoid disasters. Your library, craft shop or bookstore can provide books with guidelines of the proper equipment and drying times and a list of natural material which might explode, burn easily or make an awful mess. Dawn Cusick has written Nature Crafts with a Microwave containing precautions and wonderful ideas. For example, she does not recommend drying pomegranates because they ooze and kiwi burns before it dries.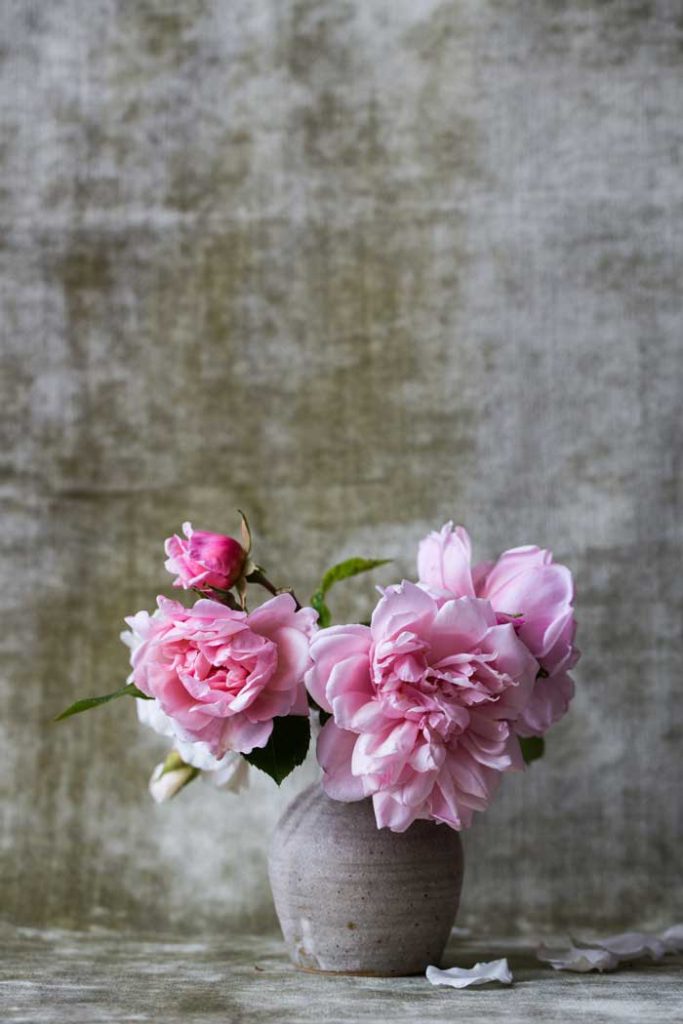 As gardeners, we do not have to depend on our gardening to avoid an empty cupboard but the harvest is now…"Gather ye rosebuds while ye may". Include them in your projects and reap the beauty and fragrance of horticulture.
Judy Ziemba, State Horticulture Chairman
More Resources-
Let our experienced team assist you with your holiday decorating and create a custom look for your home and landscape.
NOTE:  Any of our sales associates here at Breezy Hill Nursery would be happy to answer your questions about planting and caring for your tree.  Call us at (262) 537-2111.
Do you have Gardening questions? Please call or stop by our garden center.
You might also enjoy this post about common landscaping questions or this post about Cut Flower Gardening.