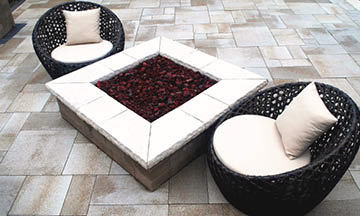 Outdoor Spaces: Fire Pits
The cooler weather makes this time of year the best season to enjoy a fire pit or fire place in your outdoor space. If you have one already, you know how easily a fire pit can make the perfect gathering spot for friends and family. If you are looking to add one to your backyard, give Breezy Hill Landscaping a call today. We can create your ideal relaxation and entertaining space and there's still time to do so before the winter months.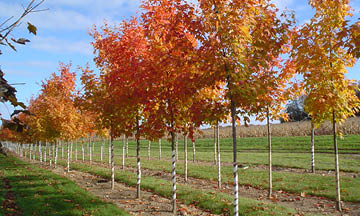 Tree Planting:
Fall is a great time to plant! All seasons (excluding winter of course), are really a great time to plant, but fall in particular is an ideal time. In fall, the warm soil and cool temperatures promote great rooting and establishment of plants. Trees, shrubs and evergreens are being harvested from the nursery and you want to get them in the ground now so they have time to establish their roots before the colder temps.
Check Out Our Current Specials on Trees and More Here.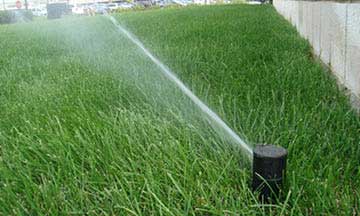 Irrigation Shutdown:
Be sure to check on your irrigation needs as now is the time to schedule your shutdown if you haven't already.
Give your account manager a call today to schedule.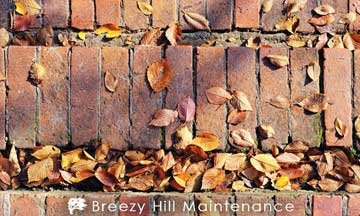 Schedule Your Fall Clean Up:
Now is the time to schedule your fall clean up. When is the best time for your fall clean up? When most or all of the
leaves have fallen off of the trees and shrubs on your property. (October - November).
Includes: Removal of leaves and accumulated debris from planting beds and turf areas as needed, cutting back of selected perennials not desired for winter aesthetics, removal of annual flowers, blowing off all hard surfaces upon completion of clean up and even rose winterization.
Contact our maintenance department to schedule your fall clean up today. 262-537-2111.
Let Breezy Hill Nursery be your go-to source for landscape design, maintenance, advice and more!