Southeastern Wisconsin soils are mostly clay.
There are pockets of silt and sand mixed within, but for the most part, it is primarily clay. Our soils also tend to be very alkaline. Both of these combined can present challenges for even the most seasoned gardener. You can get a soil test here.
Clay soils can be difficult on plants for a variety of reasons. Clay soil is made up of very small angular particles that compact and stick together very tightly. When wet, it tends to get saturated because water and air cannot move through it quickly enough. This creates bad drainage and can cause some plants roots to rot because they cannot get any air. Clay is also hard for new roots to push through the tough compacted soil. When new roots cannot move through the soil, they tend to turn around to the path of least resistance. When roots turn around towards the plant it can cause the roots to strangle the plant to death.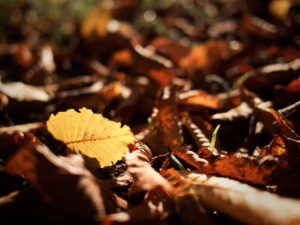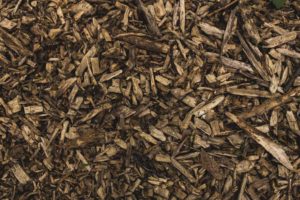 The best thing to try to correct your heavy clay soil is to mix in organic matter. Composted manure, leaf and garden compost, peat moss, and many other decaying natural materials will do the trick. Not only are these materials larger in size, but they will increase drainage by allowing more water and air to move through the soil. They also encourage many different organisms to burrow through the soil which will also improve airflow. Many insects feed on decaying organic matter, so they are attracted to areas that have a large amount of it present.
When creating a new bed you will want to apply around 4″ to 6" of organic matter and till it into the existing soil. Then in subsequent years, you will have to continue to add organic matter. You can work it in or let it lie on top and allow nature (worms) to do their job. Correcting heavy clay soil will not happen overnight. It will take time and effort, but it is worth it in the end.
There is always something to be said about going with the flow and not fighting nature. Instead of trying to change your soil, you can always just change your plants. Below is a list of plants that grow well in clay soils.
LIST OF PLANTS: ASTER, COLUMBINE, FEATHER REED GRASS, LITTLE BLUESTEM GRASS, BEE BAKN (MONARDA), COREOPSIS, FERNS, RUSSIAN SAGE, BLACK CHOKEBERRT, DAYLILY, FERNS, RUSSIAN SAGE, BLACK-EYED SUSAN, DWARF BUSH HONEYSUCKLE, LIATRIS (BLAZING STAR), SWITCH GRASS, CONEFLOWER, FALSE INDIGO, LILAC, AND VIBURNUM.
Alkaline soils will cause fewer problems in general but can limit or make it difficult to grow some very popular plants. If the soil is too alkaline, plants have a hard time taking up certain nutrients. This can cause stress and nutrient deficiencies. It is suggested that you test your soil to determine the pH level. You can send a sample to the UW Extension office in your county or you can use a home pH testing kit. A pH of 7 is considered neutral while above 7 is considered alkaline and below 7 is considered acidic. If you have a slightly elevated pH you may wish to do nothing unless you see issues developing with your plants. Alkaline pH damage presents itself as slow growth, miss-colored leaves, or general lackluster of plant material. If you wish to grow acidic loving plants like certain types of hydrangeas, blueberries, and azaleas, you may wish to use an acidifying fertilizer to lower the pH directly around the plant. There are several different types of fertilizer available that can help. Please ask a garden center staff member for guidance. Changing the soil pH is a constant challenge because the earth is always breaking down and releasing its natural components. In our area, it is mostly limestone which is very alkaline. You can try to correct it by adding and working in sulfur to the soil. If you are trying to correct the pH, you should send a soil test to the UW Extension, because they will be able to tell you exactly what your pH is and have further directions for you based on your exact soil. It is very common to be deficient in more than one nutrient and you may need to add a combination of things to improve the soil; however, remember it may not be a one time deal. You will need to continue to amend your soil every couple of years. The same philosophy applies as before, if you can not change the flow, why not go with it. Below is a list of plants that tolerate alkaline soils.
LIST OF PLANTS: ASTIBLE, CONEFLOWER, HACKBERRY, PANICLE HYDRANGEA, AUSTRIAN PINE, CORAL BELLS, HONEYLOCUST, PHLOX, GARDEN OR CREEPING, BARBERRY, COTONEASTER, HOSTA, SALVIA, BUR OAK, CREEPING JUNIPER, IRONWOOD, SMOKEBUSH, CHINESE JUNIPER, DAYLILY, LILAC, VIBURNUM, CLEMATIS, GREEN ASH, ORNAMENTAL GRASS (MOST VARIETIES), AND YARROW.
Stop by our Garden Center today!