Still hunting for that perfect gift for Dad? You've come to the right place. Breezy Hill Garden Center has a great selection of gifts for Dad. From trees to gift cards, you're bound to find something that will make his day.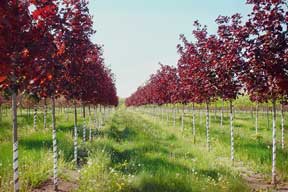 Fruit Trees on Sale:  Buy One Get One Half Off (apple, pear, cherry, plum)*
Buy 2 or More Shade Trees and Receive 30% Off*
(Psst…let Dad relax. Beautiful shade trees help beat the heat and make excellent hammock holders.)
*Fruit and Shade Tree Sale Only Available 06/16/2017 – 06/19/2017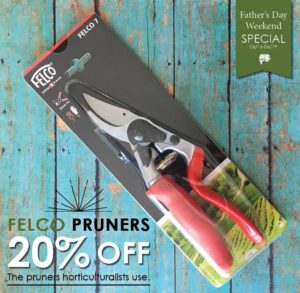 Tools, Landscaping Products and More
Shop a selection of great tools and products for the outdoors.
Buy dad a Swiss-made Felco Pruner, now 20% off*. Durable and reliable. He'll only need one for the rest of his life. The pruners horticulturalists use and trust.
Pick up a Breezy Hill Nursery gift card for Dad so he can come find exactly what he needs for his yard or summer projects.
*Felco Pruning Shears Sale Only Available 06/16/2017 – 06/19/2017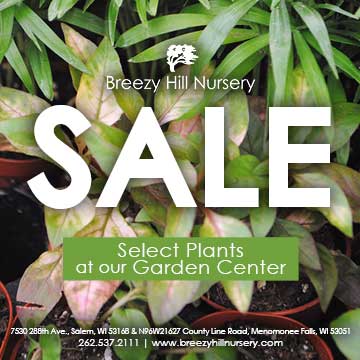 Shop Our Current Plant Sale
Find a great selection of beautiful plants on sale. Give Dad a gift he can enjoy and remember for years to come.
Plus, annuals, tropicals, vegetables, herbs* and hanging baskets are all 40% off.
*Some exclusions may apply.