Our passion for growing beautiful, high quality plants has earned Breezy Hill Nursery an unparalleled reputation within the landscaping industry. We now supply specimen quality trees and ornamental shrubs to the landscape industry across the US. We offer eco-conscious consumers the opportunity to purchase these locally sourced plants at significant cost savings at our Breezy Hill Garden Center and greenhouses for our friends right here in the Midwest!
Our retail center offers gifts, decor, garden and landscaping products, delivery services and classes. Breezy Hill's Garden Center Staff are passionate gardeners who are truly excited by the opportunity to share their knowledge, offer up some advice or show off the exciting signature specimen plant material our garden center is known for. We hope you stop by soon. Until then, don't forget to sign up for our newsletter to learn about specials, classes and events!
Breezy Hill Nursery Locations:
Salem Location (Main Office)
7530 288th Avenue
Salem, WI 53168
(phone) 262-537-2111 (fax) 262-537-3434
Menomonee Falls Location
N96W21627 County Line Road
Menomonee Falls, WI 53051
(phone) 262-293-3998 (fax) 262-293-3132
Map And Directions
Breezy Hill Is Hiring!
Come join the Breezy Hill Team. The following positions are available: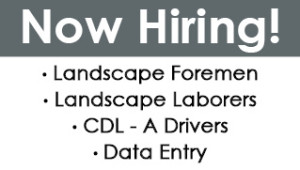 If you'd like to apply, please send your resume to
Salem Garden Center Hours:

Monday - Friday
8:00 am - 6:00 pm

Saturday
7:00 am - 5:00 pm

Sunday
9:00 am - 4:00 pm

Admin Office Hours:
Monday - Friday
8:00 am - 4:30 pm

Saturday - Sunday
Closed

Phone:
262-537-2111
262-537-3434 FAX
Menomonee Falls
Store Hours :
Monday - Friday
7:00 am - 4:00 pm
Saturday
7:00 am - 3:00 pm
Sunday
Closed

Phone:
262-293-3998
262-293-3132 FAX